I hope everyone had a good weekend. Mine was fairly low-key because my husband was studying for his test and practicing some culinary skills. I did get to travel a bit around the city just to get out of the house and get some sun at Madison Square Park where I think I happened upon a corgi meetup (see here). I went to Macy's to try on the navy colored "Scalloped Sheath Dress" that I saw on Annie from Stylish Petite – see below! Unfortunately, Macy's employees couldn't find the dress anywhere and I had to just try on another version for sizing. For reference, I am 5'1″, 95lbs-ish and the XXS fit quite well.

---
I did this "series" before (here) and I enjoy it because I think you can get a similar outfit with different price points, it just depends what you're willing to spend and what your income and resources are. This outfit is sourced from Le Fashion blog, by Jenn.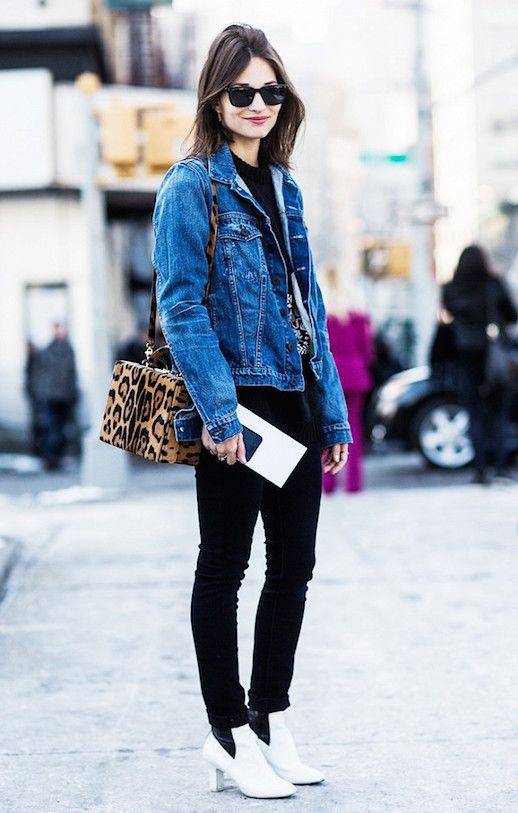 The complete look includes some classic black skinny jeans, denim jacket, animal print purse, and white heel booties.
Outfit 1 (budget version):
Outfit 2 (moderate spending):
Outfit 3 (wardrobe priority):